Sugarcane Sushi-to-Go is Here
You deserve the freshest sushi in Miami!
Our extensive sushi menu is available for pick-up or delivery. Enjoy premium quality nigiri, sashimi and sushi rolls, any day of the week.

Upgrade your at-home dining game with a sushi first course
Treat friends to a creative sushi tray at your next gathering
Choose from "the classics" or enjoy our innovative, creative sushi rolls
Call us at 786.369.0353 to get your order ready so you can grab-and-go!
****
Available online only: Save 10% on Sushi (or Anything!)
Use code "Direct10" at checkout.

Happiest Hour: Sushi
Dine in with us—or take our happy hour home!
Happy Hour Early! 4pm-7pm
Happy Hour Late! 10pm-close
Sugarcane's happy hour sushi rolls:
Salmon avocado roll
Shrimp tempura roll
Spicy tuna roll
8 pieces | $8

Happy Hour menu for takeout / pick- up and dine in only:
not available to order online or for delivery.
---
Cocktails To-Go | $20 Each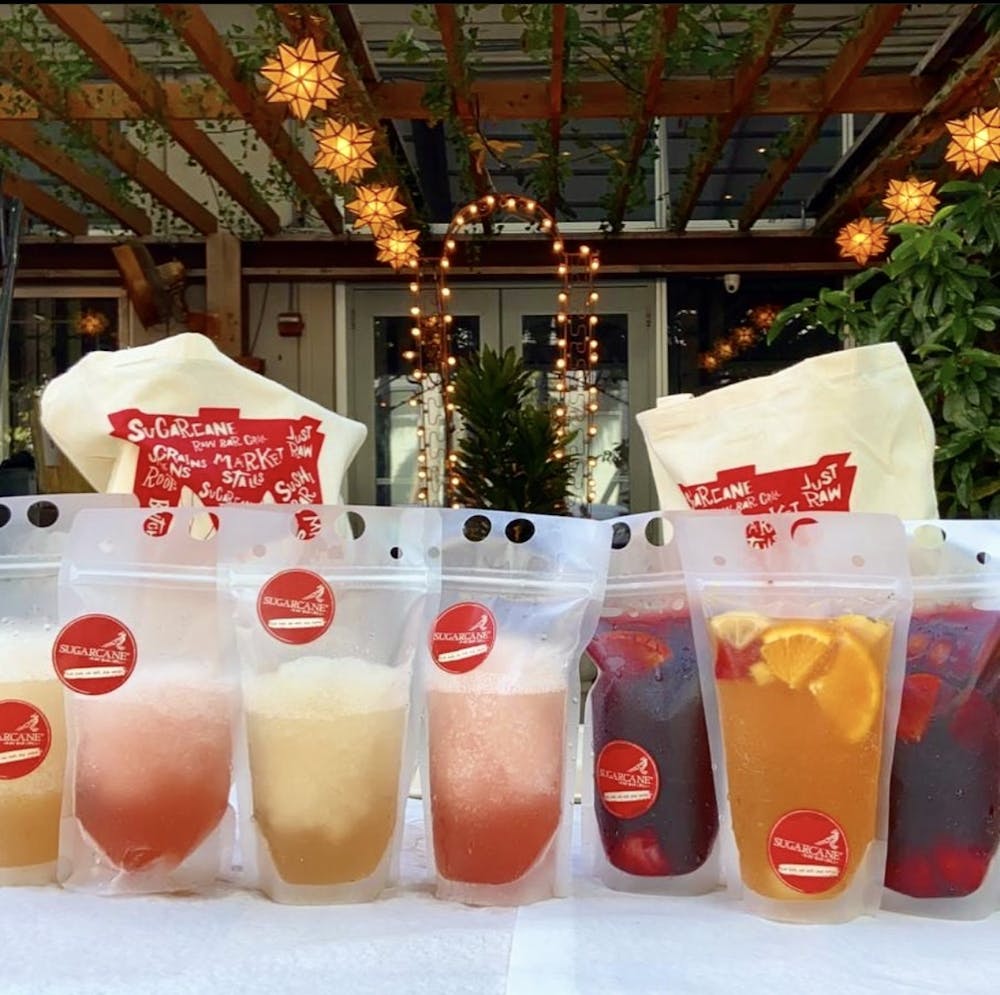 Grab a few of our ready-made 16 oz. cocktail pouches! Perfect for boating, picnics, or just an at-home special treat.
Paloma premium tequila blanco, grapefruit, fresh lime juice
Red Sangria red wine, spiced rum
White Sangria white wine, spiced rum

Questions? Give us a call:
(786) 369-0353