SUSHISAMBA POP (Miami)
Introducing SUSHISAMBA Pop X SUGARCANE
A new pop-up brings SUSHISAMBA back home to Miami
for curbside pickup or free doorstep delivery
Thursday - Sunday | 12 PM - 8 PM
Yes, you heard that right! SUSHISAMBA is back in Miami for a new pop-up in partnership with SUGARCANE raw bar grill. For the first time ever, you will be able to enjoy the best of both eateries from the comfort of your home.
Get 10% OFF your check when you order directly, enter the promo code DIRECT10
Questions? Call 786-369-0353.
What's on the SUSHI

SAMBA

Pop menu?
EL TOPO®
salmon, jalapeño, shiso leaf, crispy onion, spicy mayonnaise, fresh melted mozzarella, eel sauce
NEO TOKYO
tuna, tempura flake, aji panca
SASA hand roll
shrimp tempura, quinoa, shishito, cilantro, spicy mayonnaise, and red onion
YELLOWTAIL TIRADITO
jalapeño and lemongrass
CHICKEN TERIYAKI ~ SAMBA STYLE
organic chicken, aji amarillo, purple potato mash, crispy onion
MISO-MARINATED CHILEAN SEA BASS
roasted organic vegetables and oshinko
...and more!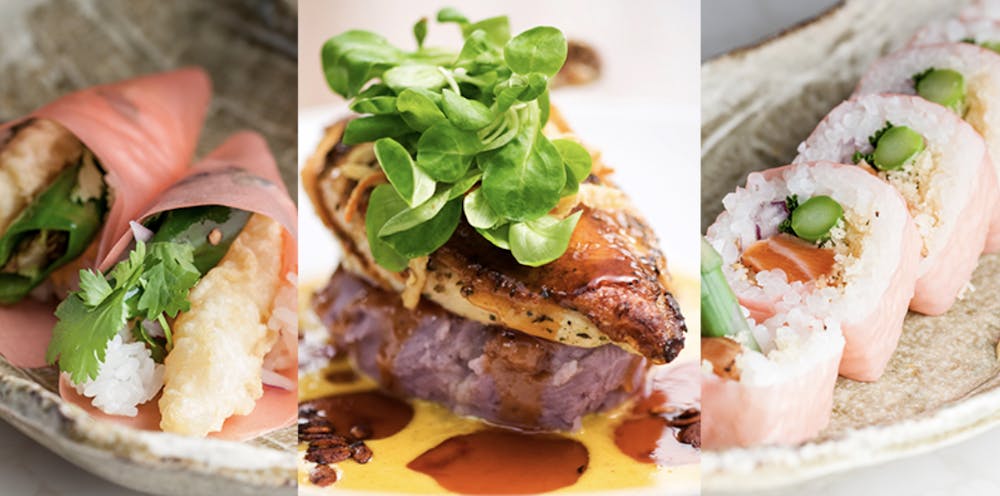 Double Up - Spoil Yourself
You can order from both SUSHISAMBA and SUGARCANE at the same time! Imagine SUSHISAMBA's Yellowtail Tiradito with jalapeño and lemongrass and Salmon Seviche with goma wakame, cilantro, pea shoot, red radish and chili sesame lime, followed by SUGARCANE's Korean Chicken Wings with gochuyang glaze, sesame seed and scallion and Bacon Wrapped Dates with linguiça and manchego.
Get 10% OFF your check when you order through our website (powered by Toast): Enter the promo code DIRECT10 at checkout to apply the 10% discount.
Need-to-Know Details
Open Thursday - Sunday from 12 PM - 8 PM
Curbside pickup and free doorstep delivery
Create and customize your dream pick-up or delivery by ordering from both restaurants
Order on the SUGARCANE raw bar grill website (powered by Toast).
Questions? Call 786-369-0353.