thanksgiving
Celebrate with us!
Thursday, November 26
It's our favorite time of the year — the holidays are here! We invite you to our home in Miami or Las Vegas for your Thanksgiving dinner. Bring your appetite and we'll handle the rest!
---

---
MIAMI
ALL DAY SPECIALS
12 pm to 12 am

butternut squash soup / 12
heirloom tomato & strawberry salad / 16
house whipped ricotta, fried hazelnuts
beer & soy marinated turkey breast / 32
baby carrots, asparagus, cranberry sauce, Italian sausage stuffing, sweet potato mash, cornbread
grilled lamb chops / 32
pomegranate, za'atar yogurt
coconut flan / 12
served with pumpkin ice cream
Indulge in our main dining room or dine al fresco in our enchanting patio.

Call 786.369.0353 or click here to book your table!
---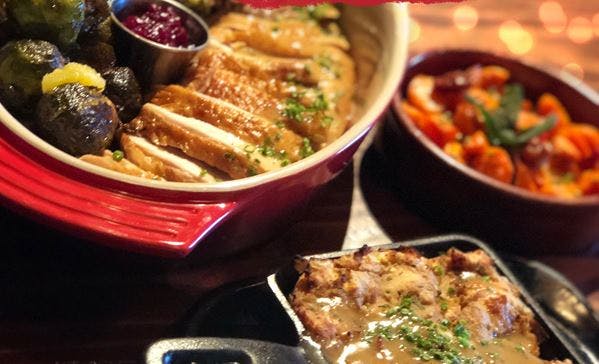 ---
LAS VEGAS
4 pm - 9 pm
KICK BACK
creamy leek and onion soup / 15
endive salad / 16
apples, walnuts, blue cheese, La Posada sherry vinaigrette
EAT WELL
rolled stuffed pavochon turkey / 27
stuffing, turkey jus, cauliflower mash, glazed carrots
chamoy pork chops / 25
cauliflower mash, fennel apple salad
STAY AWHILE
sticky toffee pudding / 12

Call 702.414.2263 or click here to book your table!