Recycling Oyster Shells and Restoring New York Harbor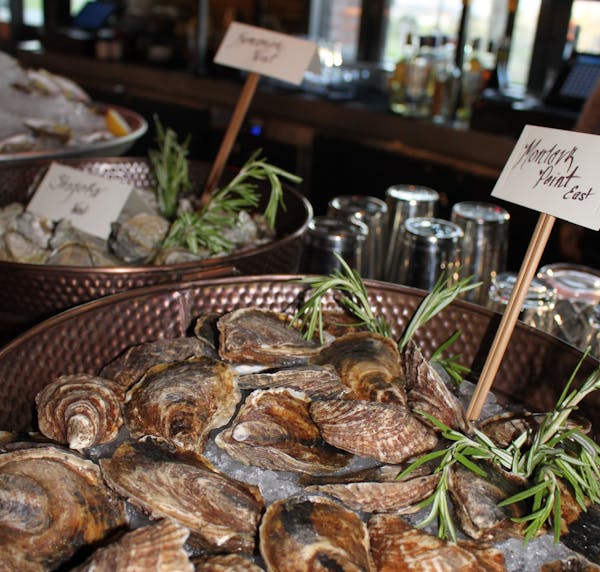 It's right there in our name: our raw bar is a huge part of the SUGARCANE raw bar grill experience.
In our newest home on the Dumbo waterfront, our guests enjoy over 1,500 oysters every single week! Our chefs select the freshest oysters from the East and West coasts, from Blue Point and Wellfleet to Shigoku and Pebble Beach offerings.
But where do all of those 1,500 shells end up after SUGARCANE raw bar grill guests throw back the briny gems? In Brooklyn, SUGARCANE raw bar grill has partnered with The Billion Oyster Project (BOP) to collect and recycle these shells back into the New York Harbor.
In the ocean, oysters spend the first two to three weeks of their lives without shells. If they don't end up finding a hard surface (a shell), they will ultimately fall into the mud and die. The shells of other oysters are a perfect hard substrate for these young, free-swimming oysters.
However, while oyster reefs once covered more than 220,000 acres of the Hudson River estuary, they now have all but disappeared. Oysters are functionally extinct in New York Harbor as a result of over-harvesting, dredging and pollution.
BOP is working to bring oysters and their reef habitat back to New York Harbor, with the hope that in doing so, we will also restore the local marine ecosystem's natural ability to maintain itself, yielding cleaner water and greater biodiversity.
A huge part of this project is securing the shells for the oysters to grow on. Since New Yorkers eat up to half a million oysters a week, BOP's Shell Collection Program works with restaurants all over the city to collect their used oyster shells for this restoration. To date, BOP has planted over 25 million oysters in New York Harbor.
With the East River in our backyard, we are committed to being a part of the solution. The history of the Brooklyn waterfront is complex and storied, but along with the Billion Oyster Project, we are looking forward to being a part of the next chapter of this iconic waterfront community.
Learn more about the Billion Oyster Project and how you can help here.